A blog post on celebrating Christmas with your pet.
It's hard to imagine that your pet feels the same way you do when it comes to celebrating holidays. But most animals, including dogs and cats, are incredibly social creatures that love being part of a happy family during holidays. In fact, even though they can't talk, they understand what it means to have a family and how important it is to be together.
Christmas is almost here and with the holiday season just around the corner, it's time to get excited!
Lately, Christmas has been known as the "Festival of Lights"—a fitting description for this wonderful time of year. Even though the cold weather makes it difficult to go outside and celebrate, we can still celebrate Christmas just as much as ever with our pets.
Shelter your pet with love and care this festive season by reading on for some helpful tips about how you can celebrate Christmas with your pet.
From festive pet toys to decorations, treats, and even local services that cater specifically to pets, we've got everything you need to make this season memorable for your furry friend.
9 Ways to Celebrate Christmas with Your Pet
As we all know, Christmas is the perfect time to celebrate with your pet. The season brings new hope and promise; it's also a special time to share special moments with your four-legged friend.
Even if you don't have time for dinner parties or extravagant dinner dates out at fancy restaurants, you can still do as much as you can.
Here are 9 great ways to celebrate Christmas with your pet this year:
1. Decorate your pet's home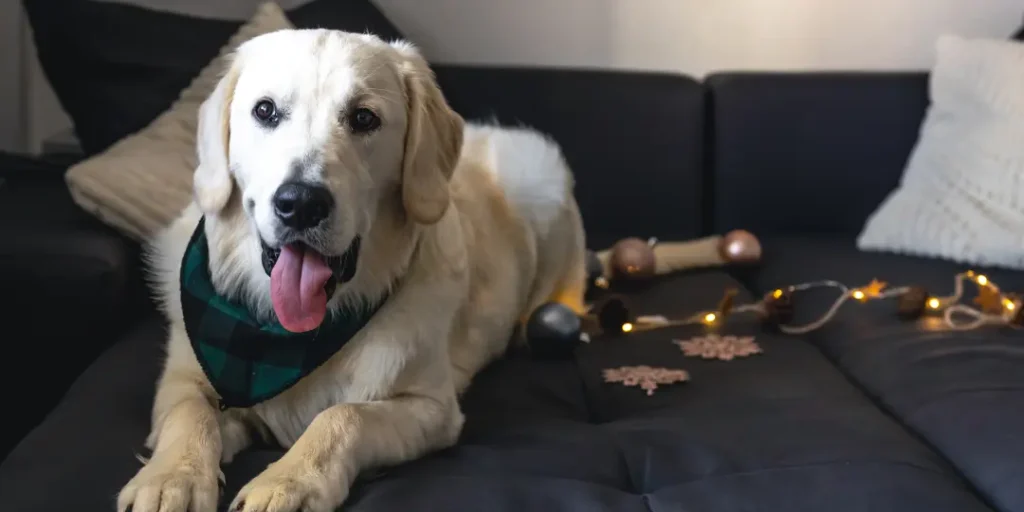 Can you really go wrong when it comes to decorating your pet's home? If you're not a decorator, I get it. There are plenty of ways to go wrong, and actually, there are plenty of ways to go right too.
You can choose from a wide range of beautiful and creative ideas, like holiday-themed home decorations and handmade gifts, to create the perfect festive holiday backdrop for your pet.
Here are just a few ideas:
Christmas Tree Decorations
Decorate the entire house with beautiful and inspiring holiday decorations.
Try to make your own creative holiday ornaments to adorn your house.
Your pet will love to wear a tail collar.
2. Create a festive pet toy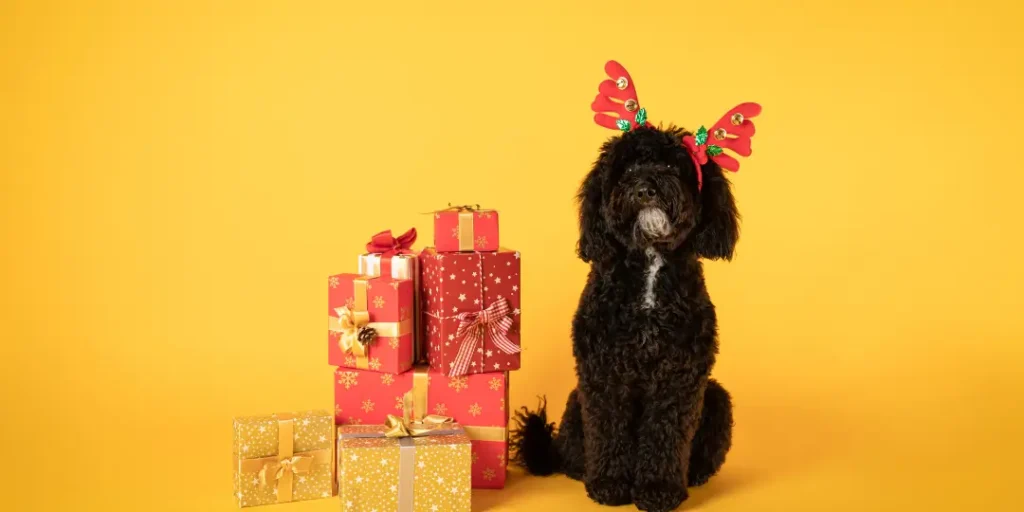 Many pet owners aren't aware that there are plenty of affordable and easy-to-make gifts for their pets this holiday season. Consider getting your pet a stuffed animal or a stuffed holiday decoration.
If your pet is a dog, consider getting him a chew toy made from natural materials like jute and cotton. You can also try serving up a homemade dog treat to make your pet's holiday a little more special. Treating your pet to treats every now and then is a great way to show him how much you love him. This can be done at home or in the form of a visit from a friend.
3. Bake a treat
Baking Christmas desserts for your pet can be a great way to show him how much you care this holiday season. Whether you choose to make potato or pumpkin recipes, or you can make a simple glazed donut, these are easy and delicious treats to make. You can also try to make your pet a healthy snack by baking some yummy homemade dog treats.
4. Serve up some Christmas dinner
If you're not hosting a dinner party this holiday season, or you simply don't have the time for a big sit-down meal, you can still treat your pet to dinner. There are plenty of various options, from spaghetti and meatballs to seasoned potatoes and broccoli.
You can even make a traditional dinner out of it. If you're feeling especially festive, you can also order a meal from a local restaurant. You can choose from plenty of options, from hot dogs and hamburgers to lasagnas and chow mei buns.
5. Hang some lights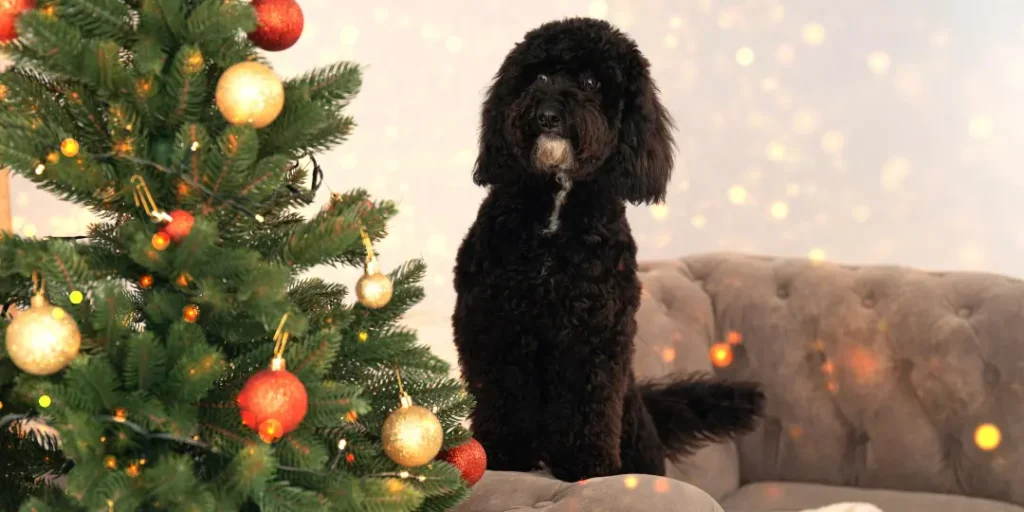 Are you ready to start canvassing for your pet's Christmas lights? Whether you choose to do it on your own or with a company, you will be amazed at the number of lights that can be collected.
This can be a great way to celebrate Christmas with your pet and get some lighthearted spirit back into your life. You can also try to take your pet on a neighborhood tour. When he sees all the lights and decorations, he can be in awe of what he calls "the Christmas Tree."
6. Make a cuddle fort
Cuddling Time is a natural thing to do during the cold winter months. Fostering a cuddle bond with your pet is one of the best ways to keep both of you warm and cozy this winter.
If you have a dog, he will love to cuddle up with you in this cold weather. If you don't have a dog, cuddling up with a blanket or two, as well as your favorite pet, will do the trick.
7. Donate to your local animal shelter or rescue group
Did you know that over 32 mn pets in India and many of them are born in captivity? This is because people are afraid to spay or neuter their pets. This is simply silly, as pet overpopulation is a serious problem. Dedicate some money or time to spay or neuter your pet, and he will be able to enjoy the outdoors more.
In winter, temperatures can drop to life-threatening levels for homeless animals. As a caring person, you can provide warm shelter, food, sweater, blanket, and clean water for strays.
8. Take a nice long walk or Road trip together
Is your dog more of an indoor cat than an outdoor one? No worries! With just the right amount of preparation, you can take him on one of your next road trips.
Take a nice long walk together with your pet. This doesn't have to be in the snow or rain either! Just make sure that you have candles and warm converse on hand. Now that feels even more like a date night!
9. Celebrate and keep it going!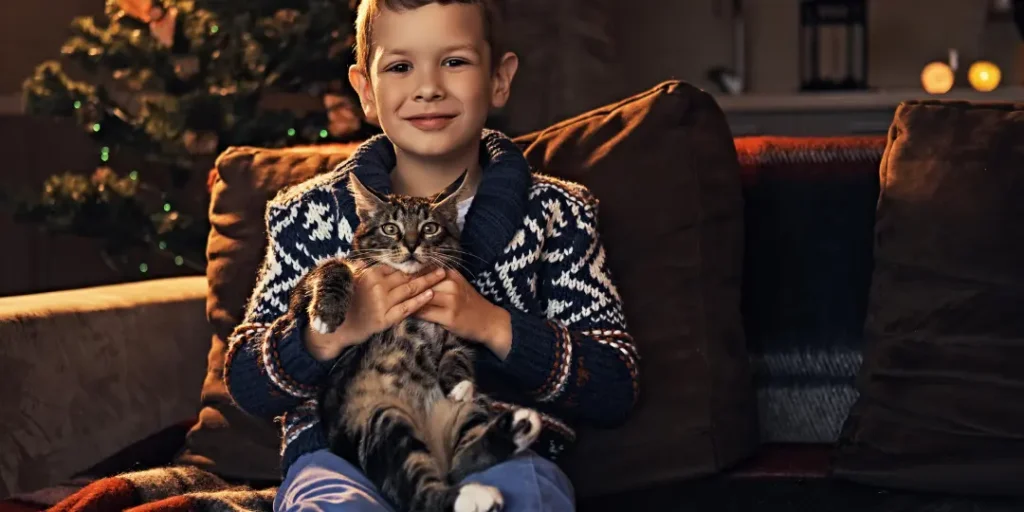 Capture special moments with your pet and make sure your furry friend is right in the middle of the action. Your pet loves being the center of attention, so discover ways to include him or her in your photographs.
This year, treat your pet to some pampering. You can book a massage or take your pet to the groomer and get him trimmed or have him get his nails done. By doing these little things, you will show your pet that you care and that you have his back.
Parting Words
Whether you are a dog person or a cat person, most of us would agree that pets are members of the family. As such, they deserve some loving too during the holidays. Most people keep their pets as part of the family and this is why it is perfectly normal to want to celebrate Christmas with your pet.
In fact, even though they can't talk, they understand what it means to have a family and how important it is to be together. That's why it doesn't matter if they don't understand what Christmas is all about – as long as you know how they will be happy to celebrate with you! 
By spreading the cheer every time you see them, your pet will feel loved and cherished like never before.
Supervet offers Pet services online and pets food online for celebrating this Christmas with your pet.