Supervet offers Calibra Dog Hypoallergenic Skin & Coat Support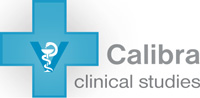 Vitamins & antioxidants (polyphenols and flavonoids from green tea and Curcuma)
High concentration of omega 3 (from salmon oil and algae)
Powered by biotin and organic minerals
RECOMMENDED USE FOR:
Managing the clinical symptoms (dermatological and gastrointestinal) of food sensitivities
Support for dermatitis, dermatosis, otitis, hair loss, and bad quality of haircoat
Long-term use after an elimination diet
Elimination diet
COMPOSITION
potato starch (50 %), salmon protein (22 %), hydrolysed salmon protein (12 %), chicken fat (9 %, preserved with tocopherols), dried apples, salmon oil (2 %), algae (1 %, Schizochytrium limacinum), fructo-oligosaccharides (220 mg/kg), β-glucans (200 mg/kg), mannan-oligosaccharides (180 mg/kg), Mojave yucca (150 mg/kg), curcuma & green tea decaffeinated extract (a source of flavonoids 160 mg/kg & polyphenols 80 mg/kg), Lactobacillus acidophilus HA – 122 inactivated (15 x 109 cells/kg). Protein source: salmon. Carbohydrate source: potatoes.
For more queries about Calibra Dog Hypoallergenic Skin & Coat Support, you can contact us on WhatsApp.
You can also visit our store on Amazon.