A blog post on Preventing and Controlling Pet Hair Loss.
Pet hair loss is frustrating and annoying at the same time. We love our pets and want them to feel comfortable in our homes to reduce their stress levels so they can live longer. But when pet hair starts raining down on our carpets, upholstery, and clothes, it gets really uncomfortable for us. 
If you have a pet at home, chances are you might have noticed a thinning of their fur. There could be various reasons for this – from mites to lice or even fleas; depending on the species of your pet and where you reside.
Pet hair loss or fur mites can be a real nuisance. These tiny parasites feed on the natural oils in your pet's fur, causing them to fall out. They are also known as mange mites because they can also affect dogs and foxes.
It is unpleasant for you and your pet and causes them stress and itching, which can lead to secondary infections if left untreated. The sooner you deal with their problem, the easier it will be for both of you. 
There are some easy ways to prevent and control pet hair loss without investing heavily in expensive treatments and reduce the amount of shedding and ease cleanup in your home.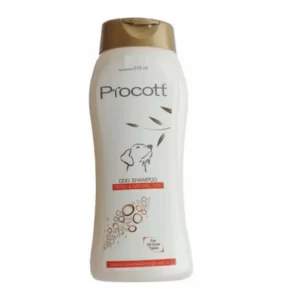 The new improved formula of Procott helps cleanse coats and offers shinier looks than before. This shampoo is developed to care for all types of coats (short, medium, and long hair categories) and bathing needs of breeds with different colors. its all-natural, safe, and smoothening contents restore softness and long-lasting luster to coat hair after each wash.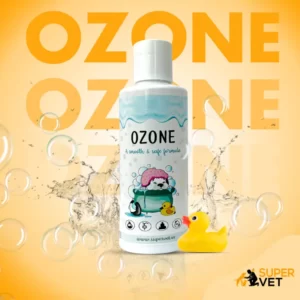 Ozone acts as a deep cleanser and offers a smooth and shiny coat for all types of coats. Its gracefully hypoallergenic properties protect the skin and reduce hair fall and itchiness
The makers of a dog shampoo realize the importance of fabricating it such that the product matches the needs of a dog's skin.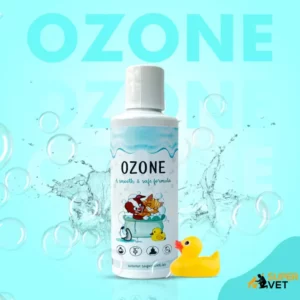 your dog may be tough looking, it has sensitive skin underneath that needs to be taken care of with the use of mild cleansing shampoos. They cleanse the skin and coat while maintaining the pH. This is very important as changes in pH can cause rashes and irritability.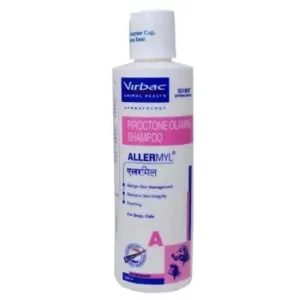 Virbac Allermyl Shampoo for cats and dogs has been created with glycotechnology (patented) to help treat Atopic Dermatitis. It is a simple-to-use micro-emulsion shampoo. You should speak to a veterinarian to find out if it will be beneficial for your dog.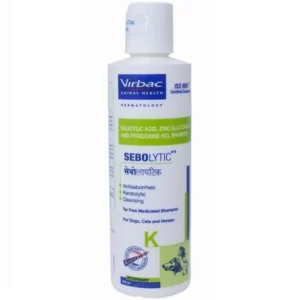 Virbac Sebolytic Medicated Pet Shampoo is used to treat Keratoseborrhea. This tar-free antiseborrheic and keratolytic cleansing shampoo has been developed for pets. It is specifically designed to treat keratoseborrheic conditions in cats and dogs.
Supervet offers different variety of shampoos specially designed for dirt removal, coat brightening, and Preventing and Controlling Pet Hair Loss for your Pet.
For more queries about Pedigree Adult Dry Dog Food, you can contact us on WhatsApp.
You can also visit our store on Amazon.